52 Broadway Gangster Crips.
The Broadway Gangster Crips have two sets: 52 and 112. The Five Dueces mainly fued with the East Coast Crips lately and have been known allies of the Hoovers.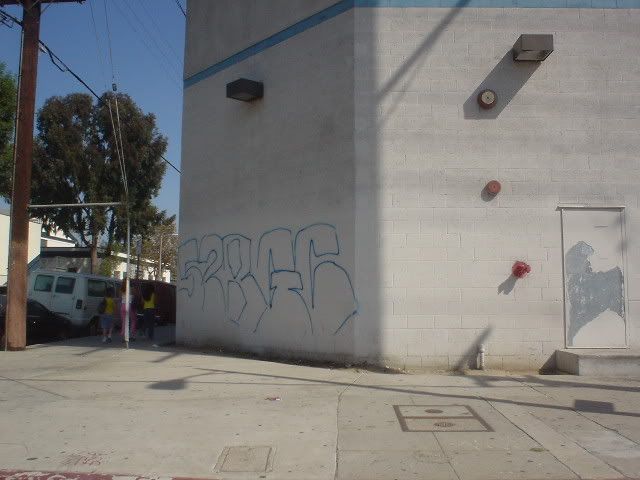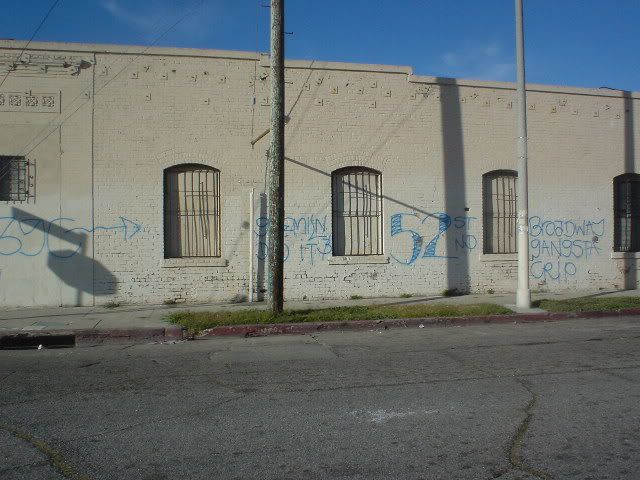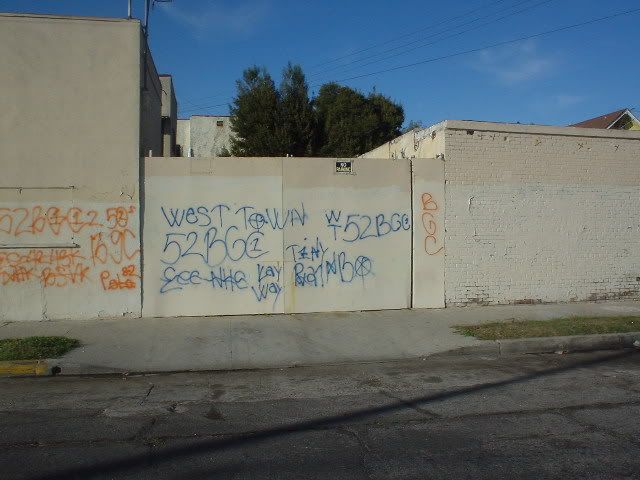 Besides the first picture, this was all along one block off Broadway and 55th Street. From first to last: "West Town Toast Killer" proclaims their hatred for East Coast Crips, mainly the Six Pack. Moving along you see the big 52nd Street and "Broadway Gangster Crip". In the orange on the left are the names of the people responsible for the graffiti and to the left is their set name (notice the 112 inside the BGC) with their enemies below: East Coast Crips, 42/43 Gangster Crips and the Blood Stone Villians. The last picture shows them again claiming East Coast Crips and Neighborhood Crips in general enemies.