Family Swan Blood.
In the Eastside of South Central, there is a neighborhood known as Florence. There are two Blood gangs that have linked up to create Family Swan Blood: the Mad Swans, who are located from 77th Street North to 84th Street South and the 89/92 Families, who are from 89th Street North to 92nd Street South. They pretty much claim 77th to 92nd, but there are a few latino gangs that coexist within. One of the biggest, is Florencia 13, who haven't followed the trend of claiming "Blood Killer" like 18th Street lately and coexist quite well. They share a couple enemies too, the most well known being the East Coast Crips (Six Pack mainly) who robbed a member of the Mexican Mafia during a drug deal and got a green light turned on them.
The photograph that was here for some reason isn't working. I will have it fixed and re-up'd later. Sorry about that.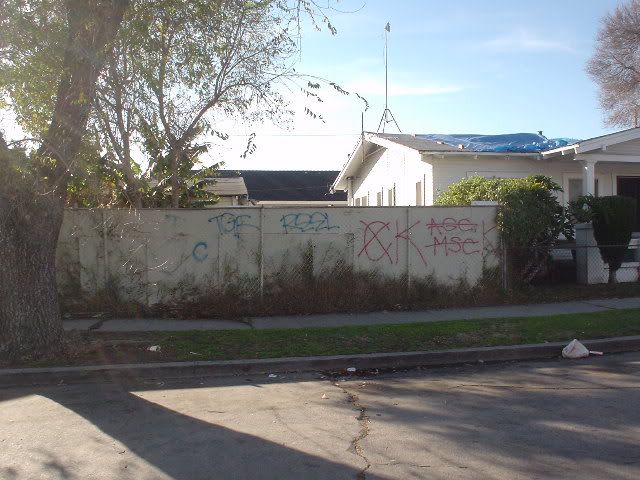 One thing I've noticed about the Swans is a lot of instances, they don't write FSB or anything related to Swans. Sometimes they just write the street that particular member claims or in a lot of instances, they just write "CK". Here is one of those instances, where they also call out the Main Street Crips and Avalon Gangster Crips.