FRUIT TOWN BRIMS.
FRUIT TOWN BRIMS.
The Fruit Town Brims get a lot of press coverage due to the fact that they basically border the University of Southern California. Anytime you mix poverty with anything that falls into white media coverage, it's gonna get airtime. They are one of three gangs known for possibly causing trouble with USC students, alongside the Rollin 20's Neighborhood Bloods (allies) and the Rollin 30's OHM (Original Harlem Mafia) Crips (enemies). These two photographs we're taken at the corner of Vermont & King, which is technically R30's Crip hood.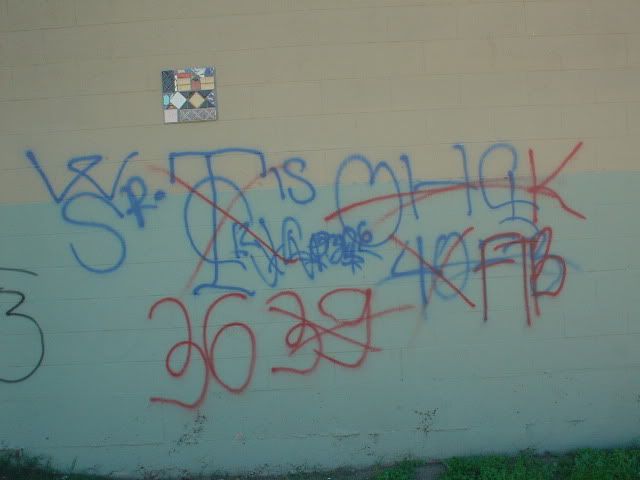 One of the most common practices in gang/wallbanging is crossing out enemy tags. Here, the Harlem 30's had tagged a wall and the Fruit Town Brims crossed it out. The 30's wrote "W" over "S", which stands for "Westside" and shows their location, a small "R" for "Rollin" and a large "T" with a "C" through it for "Thirties Crip". "MHC" means "Mafia Harlem Crip", and gangs will commonly write their initials in different orders to mix things up. They've also listed this clique of 30's main enemies: Fruit Town Brims and the Rollin 40's Crips, who are located south of them. The FTB's have crossed out the tag, added a "K" at the end of "MHC" and highlighted their name in the enemy list. They also wrote "36" to signify the street they claim and wrote & crossed out "39", which is the clique of the 30's that wrote the original graffiti.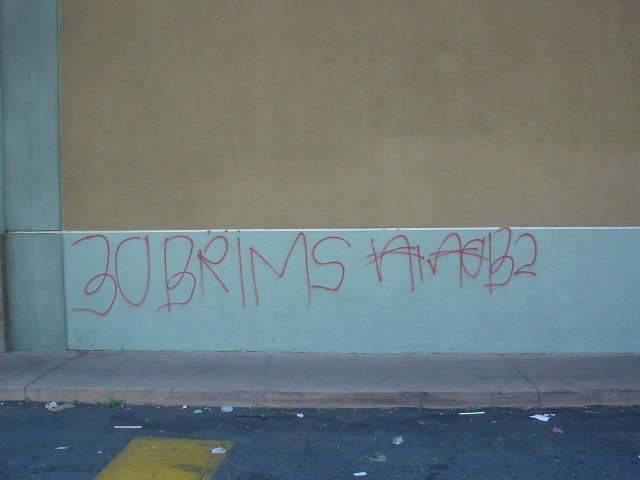 "30's Brim", which is a subset of Fruit Town.