62 East Coast NHC.
Here is a general disclaimer for all posts to come: some photographs are taken while walking and others are from a car window because a lot of photo opportunities creep up out of nowhere so it's a quick snap and we're on our way. Excuse some of the quality.
62 EAST COAST NHC.
The "62" stands for the particular street this East Coast Crip clique claims, the "NHC" is for "Neighborhood Crip", which allies them with other NHC Crip gangs such as the Rollin 60's. "Bubblegumsk" means "Bubblegum Killers", which is a derogatory term for Broadway Gangster Crips.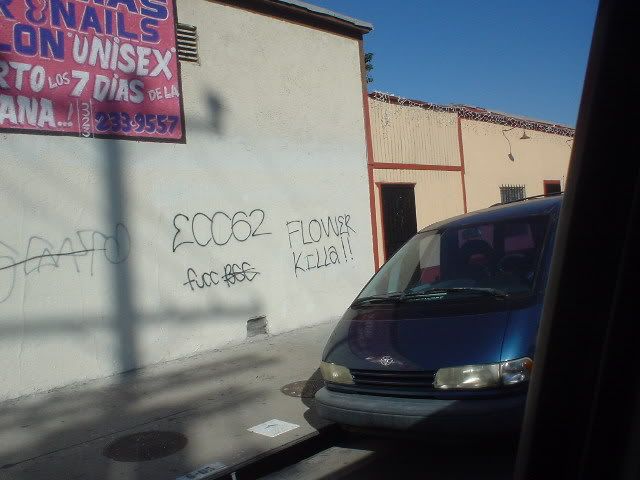 In this photo you can see that they have crossed out the initials of the Broadway Gangster Crips, which is the most common way of stating one's enemies. "K" at the end of song gang's initials means they are _____ Killers, another way of naming enemies. "Flower Killer" more than likely refers to the street by the name of Flower that BGC include in their turf.